Motor City Wranglers (MCW) are a Metro-Detroit based country/rock cover band that was the brainchild of Julie Burry. "I envisioned a band that played everything from classic rock to standards to ballads to country music (because country music is the new rock n' roll and it is true music)." Julie was looking for musicians that share her love for the same kind of music and want to hone their craft.
MCW has had many talented musicians as part of the line up which has made the repertoire large and growing according to the audience requests.
MCW enjoy tailoring their act from Rock n' Roll clubs, Classic Rock venues, County Fairs, Private Parties, Weddings, and other occasions. We do it all from subdued to as powerful as you want it. Our specialty is doing high power music at low volume levels. You can have exciting entertainment without the interference of the mood.

The Wranglers are dedicated to the music and feel everyone in the band have their own special talent to bring to the table. They continue to polish their set list and add new material whenever possible. The band puts a new twist on old songs and energizes new hits. They are "The Edge of Country"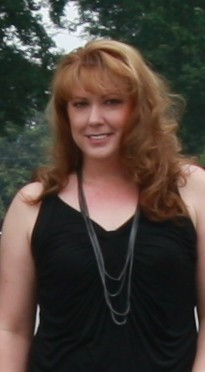 Julie Burry - Lead Vocals
Julie is an accomplished vocalist who has fronted several bands, including EZ Bullet, SixGun & the Greg Nicholas Band. She has loved singing and performing since she was a child. She has performed with premier choral groups and as a soloist, even singing the US National Anthem at Joe Louis Arena, as well as for the Waterford Hills Road Racing Club 50th Anniversary Celebration, the Meadowbrook Concourse De Elegance and the Detroit Mechanix Ultimate Disc Team Games. Julie is looking forward to the Wranglers journey and enjoys steering the ship.
Scott O'Brien - Lead Guitar & Lead Vocals
Scott is a seasoned guitar player with a huge repertoire of music. You name it and he can probably play it. His ability to learn songs is unmatched. Scott enjoys doo wop music from the 50's & 60's and loves to come up with new harmony's for songs. Scott has played with several other local musicians and enjoys also playing solo. With his great sense of humor you can always bet on some great jokes and impressions from him during rehearsal.
Gary Wilkinson - Bass & Vocals
Gary comes to us with an impressive back ground under his belt. He plays with several local praise bands and for local schools during talent shows and annual concerts. (So that's why he may look familiar to many of you.) Gary says he loves to play his bass guitar and any chance he gets to play is a chance he'll take. He is a great story teller and with his dry humor can have you rolling on the floor with laughter. Gary's vast experience helps compliment the Wranglers and move us forward.
Steve Dunn - Drums
Info. coming soon
Jeff Bush - Drums
We welcome Jeff back to the line-up. Jeff was previously with us and took a short hiatus. Jeff is a seasoned musician who can play more then just drums, he also fancies the guitar. His upbeat humor and great attitude keeps everyone positive. Welcome back Jeff.